No stress
Order Fulfilment
There's no need to stress over inventory, print, packaging or shipping with us, we take care of it all. All you need to do is send us a copy of the order placed through your website along with the stock price and we print, ship and the order to your customer in plain packaging via Hermes or Royal Mail.
We Print, Package and Deliver. Giving you the time to market your store!
There's a lot of behind the scenes work that goes into running a print or clothing store. Not only do you have to attract customers to your site, you also have to have an attractive, trustworthy site but there's also taking care of the products themselves.
We take care of everything after the sale for you, from the moment you get the sale and send us the invoice including the design (or design brief; if design is needed) we take care of everything. We proof, print, package and deliver the product to your customer on your behalf. All with white label packaging so the customer thinks the parcel arrived from you.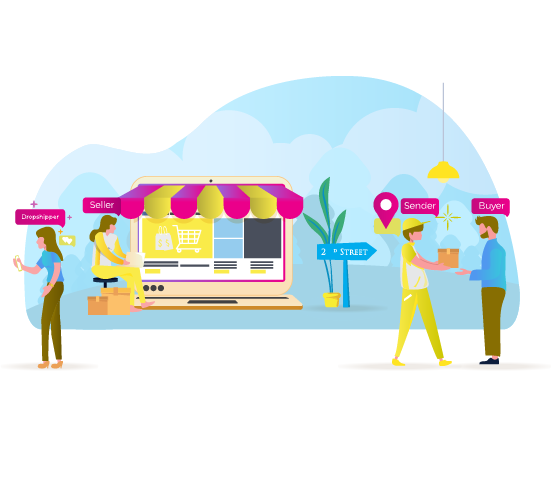 Order Fulfilment
Useful Information
See some of our useful tips to get the most from our order fulfilment services.
Placing Your Order
When someone places an order through your store, simply send us the invoice and design copy (or design brief if design is needed) and we print your order, package it and deliver it to your customers address.
Design Process
Our in house graphic designers can bring your ideas to digital and physical life. If a client has a design they'd like printing or you have a new product idea we can help you create those designs and print them onto our products for you.
Delivery Information
Once your design has been sent or agreed upon. We aim to print and send all of our products within 3 working days. All parcels are send via 1st Class Hermes delivery, which usually takes 2-3 working days.
White Label Information
We send out every order in unbranded, white label packaging as standard. For full discretion your invoice and all other order details will be sent to you via email alone, meaning your customer doesn't know you're outsourcing your products.
Support
We offer dedicated support to our store owners. They can assist you with any questions or problems you're having with placing orders, your store set up, your designs and much more.