Print Services
We Offer Many Printing Techniques
We provide customised clothing, printed t-shirts and workwear with your design or company logo on. See the techniques we use below to find the perfect finish for your website.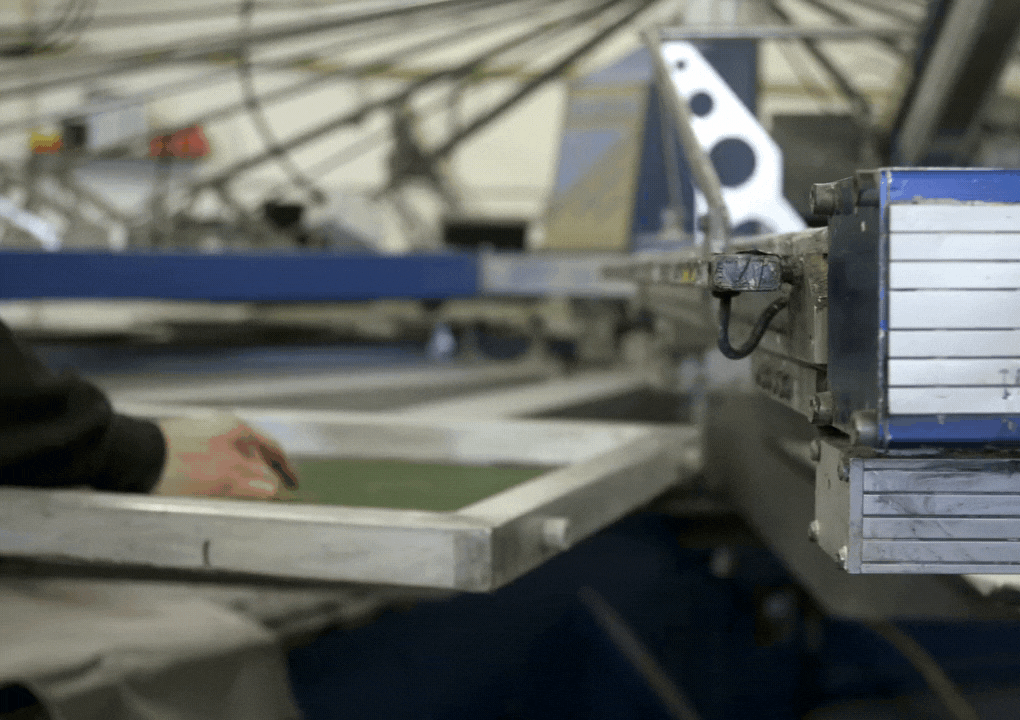 Screen Printing
Screenprinting is the most popular printing service that we offer. It is a method used for producing high quality prints on clothing items/garments (fabrics), and results in a long lasting and professional finish. With minimums as low as 20 pieces per design, this method is perfect for clothing/fashion brands!
Screen Charge - Every print shop charges for screens, but they are a one off cost. Because you pay for a screen charge it does not mean you own the actual screens, we do not release these. Screen charges are charged at a flat rate of £25 per colour, per size and design. This charge covers the set up and separation of your design from our artwork team to make sure that it is exactly the right size and position for print. It also covers the film, screen prep and machine set up.
2D Embroidery
With no minimum order requirements, 2D embroidery is a perfect cost-effective method for bespoke workwear and uniforms.
Embroidery design, development and production are all available with the help of our trained and passionate professionals. We can advise as to what will work, and most importantly what wont work, and which garments will ultimately produce the best finish for you.
Digitising is the most important step in the embroidering process, converting your image into a set of coordinates and references (up to 9) thread colours in your design. It is charged at a rate of – this is a one off fee and you will not be charged multiple times for repeat orders.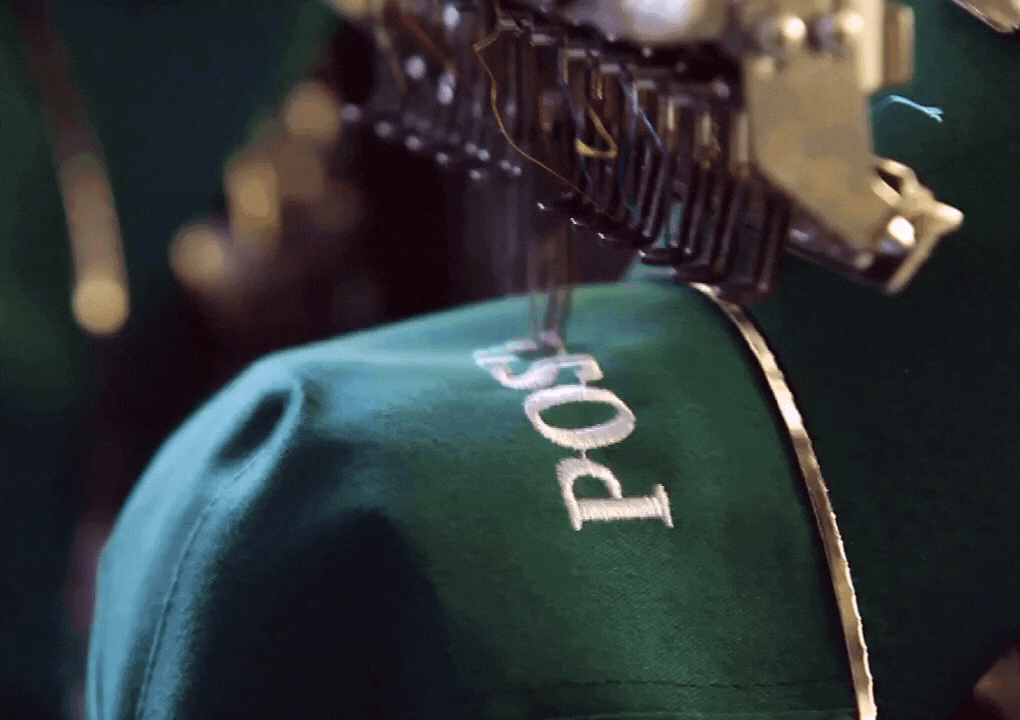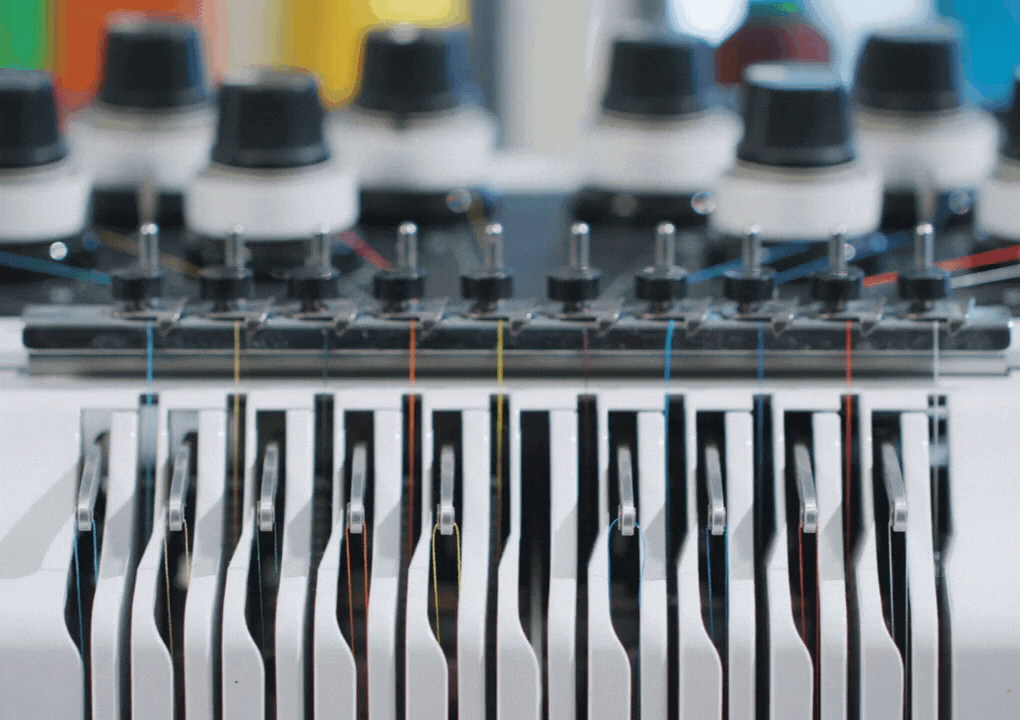 3D Embroidery
3D Embroidery is a technique which allows you to raise the surface of your designs, creating a 3D effect that allows logos to pop off the fabric.
Puff embroidery involves inserting foam under the top stitch, raising the surface, and creating a three-dimensional look to your logo. 3D Foam can give your designs a creative boost, transforming them completely.
The 3D foam effect is best suited to garments that don't require frequent washing. Apparel such as caps, jackets and other outerwear items are befitting to this technique.
Perfect for simple and bold designs like brand names, words, and simple graphical logos.
The intricate work requires more time and effort than 2D embroidery, and as such is a more expensive method. The raised up 3D embroidery is also specially designed to not go out of shape and to not shrink and is expensive to produce.
To check whether your design will transfer to 3D embroidery you can contact us and our team of dedicated designers and production specialists will be able to advise you on what option is best suited to you. We can even modify and adapt your design to increase its suitability.
Vinyl Transfers
Vinyl Transfers (HTVs) are like a sticker that stays on your garment. It is the method of applying specialty vinyls to a garment via a heat press and can produce high quality results on any kind of fabric. The vinyl can be applied as a single layer for simplistic designs, or it can be layered for complex and detailed designs. With no minimum order count, vinyl transfers are great for individual designs and perfect for personalised items.
HTV is a specialty vinyl polymer that can be used on certain fabrics and materials to create designs and promotional products.
Digitally printed and applied to the garment using high heat, vinyl printing produces vivid colours, crisp lines and a spectacular finish.
The Process: first your design is checked and vetted by our team of dedicated professionals, ensuring it can processed by our vinyl cutter. The coloured vinyl is then loaded into the machine which perfectly scores the design, before it is manually "weeded" and then heat-pressed and permanently applied to the garment.
Weeded - unnecessary parts, like negative space and insides of letters, are removed.
Things to consider:
- Combed cotton and polyester garments work best with Vinyl Heat Transfer
- Not ideal for large bulk orders, due to the labour intensive process.
- Care is required when washing the garments – wash inside out, do not tumble dry and do not iron the logo
- Designs must be supplied in vector format (AI / EPS files accepted) or converted before they can be cut.
- Popular choice for team and sports uniforms, as it is ideal for printing numbers and names onto a single-colour design.
What are the benefits of heat transfers?
- Good for bulk orders.
- Print multiple logos in different sizes, reducing extra setup fees.
- Clear and crisp adhesion of design via the heat transfer process.
What are the disadvantages of heat transfers?
- The print itself has a distinctly plastic feel to it, so it's best suited to smaller designs, not for use on an entire garment (dye sublimation would be recommended instead).
- Due to the cutting process, vinyl transfers are not ideal for designs with rough or jagged lines.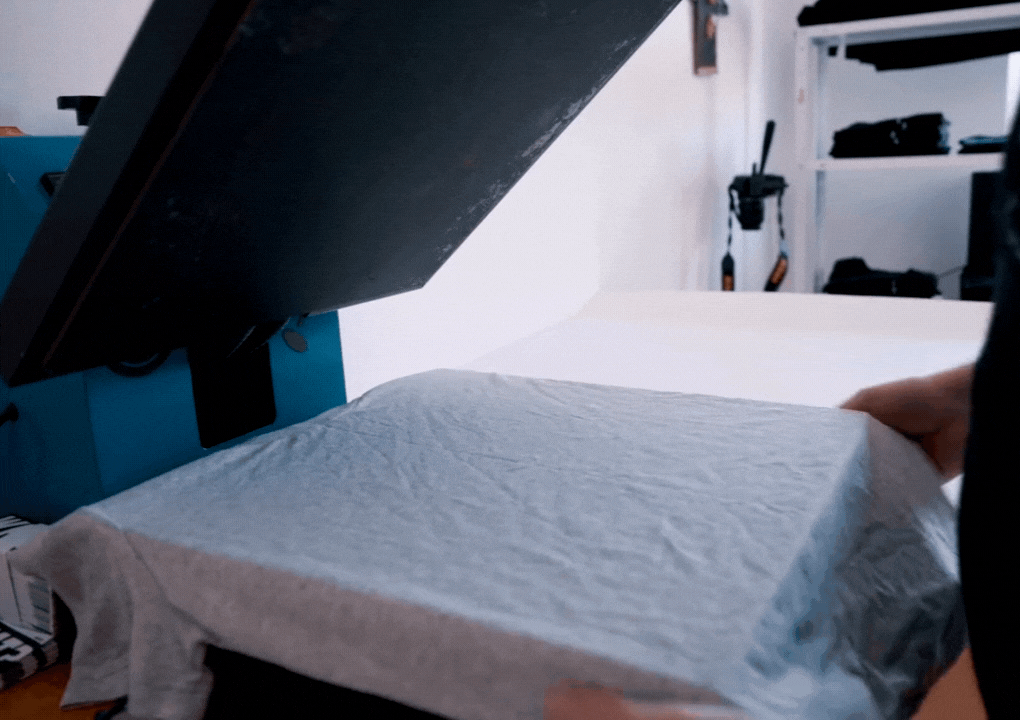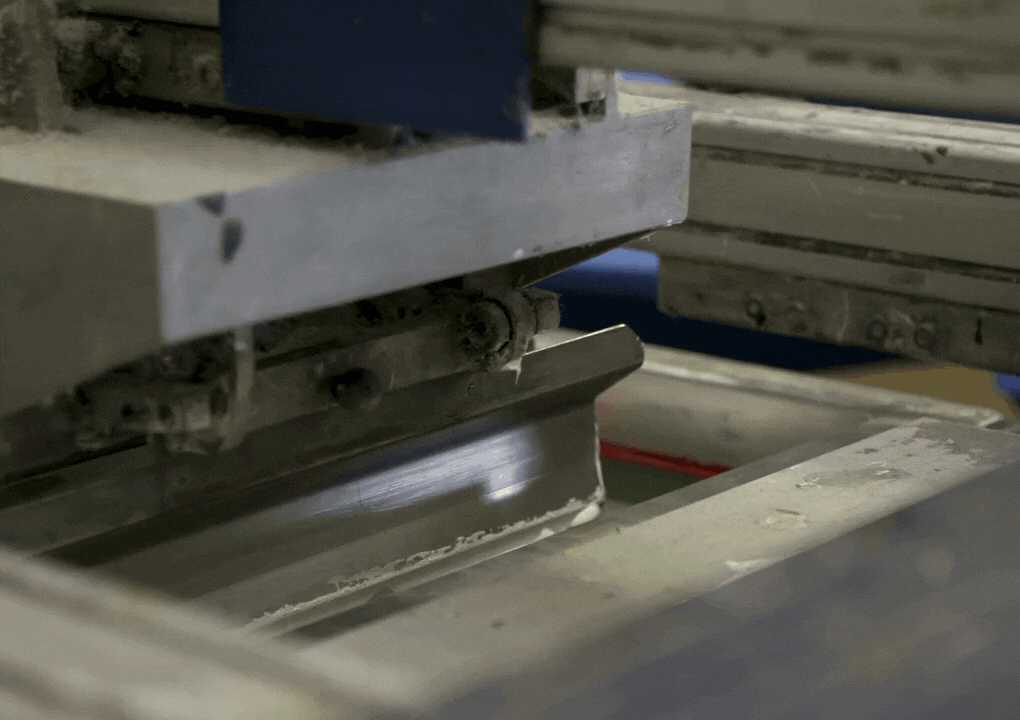 Direct To Garment (DTG)
This process does exactly what it says – it prints your full colour image directly on to your garment in a matter of minutes. DTG is a digital apparel printing process whereby you lay your garment flat on a printer bed and a specialised inkjet prints the design directly onto the garment.
With DTG you have unlimited access to colours – however compared to screen printing the results aren't as bright and their may be differences in shades.
PLEASE NOTE: MOST COLOURED GARMENTS need a pre-treatment process, unfortunately it can be likely that you will get a haze or bleach effect of some products. This is out of our control, and we cannot do anything about this. Some items are fine and other can be affected.
A great, cost effective method with no minimum order requirements or set-up fees.